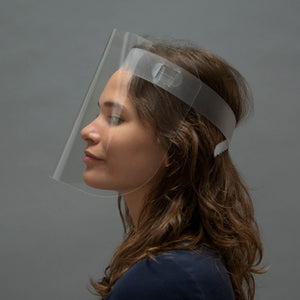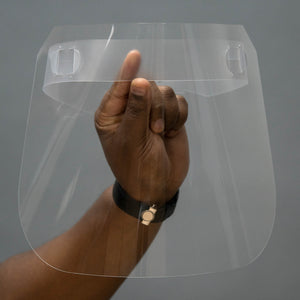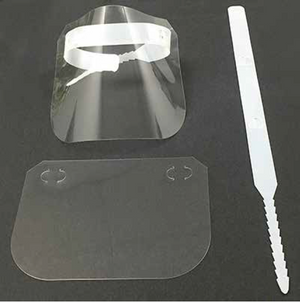 Protect yourselves and your workforce with clear shields that won't impede breathing or communicating. High-quality, distortion-free, fits easily over glasses and masks. 
Vented and fog-free. 
Protects the mouth, nose and eyes from sprays and light droplets. 
Made in America of tough, 12-gauge recyclable PET, with a comfortable, adjustable head-strap.  Built to meet Emergency Use Authorization standards - FDA approval EUA 4132020. Reusable after cleaning 
with
 alcohol or skin-safe disinfectant. 
Allow to dry thoroughly before re-use. FREE SHIPPING